Locksmith Gymea
Clockwork Locksmiths, your trusted locksmith in Gymea, is dedicated to providing top-quality locksmith services to the local community. With years of experience and a commitment to customer satisfaction, we are the go-to choice for all your locksmith needs in Gymea and the surrounding areas.
Our Gymea locksmith service offers a comprehensive range of services, including residential and commercial lock installations, repairs, and replacements. Whether you need assistance with lockouts, key cutting, or security system installations, our team of reliable locksmiths is here to help.
We understand the importance of security for your home, business, and valuables. That's why we pride ourselves on offering prompt and efficient service, ensuring that your needs are met with the utmost professionalism and care. Our highly trained locksmiths have the expertise to handle any lock-related issue and provide tailored solutions to meet your specific requirements.
When you choose Clockwork Locksmiths, you can trust that you are working with a reputable and reliable locksmith service in Gymea. Our dedication to customer satisfaction, attention to detail, and use of high-quality products sets us apart from the rest. We prioritize your safety and security, providing peace of mind with our exceptional locksmith services.
Whether you require emergency locksmith assistance or want to enhance the security of your property, Clockwork Locksmiths is here for you. Contact us today for reliable and professional locksmith services in Gymea.
Gymea Locksmith Services: Your Trusted Partner in Locksmith Solutions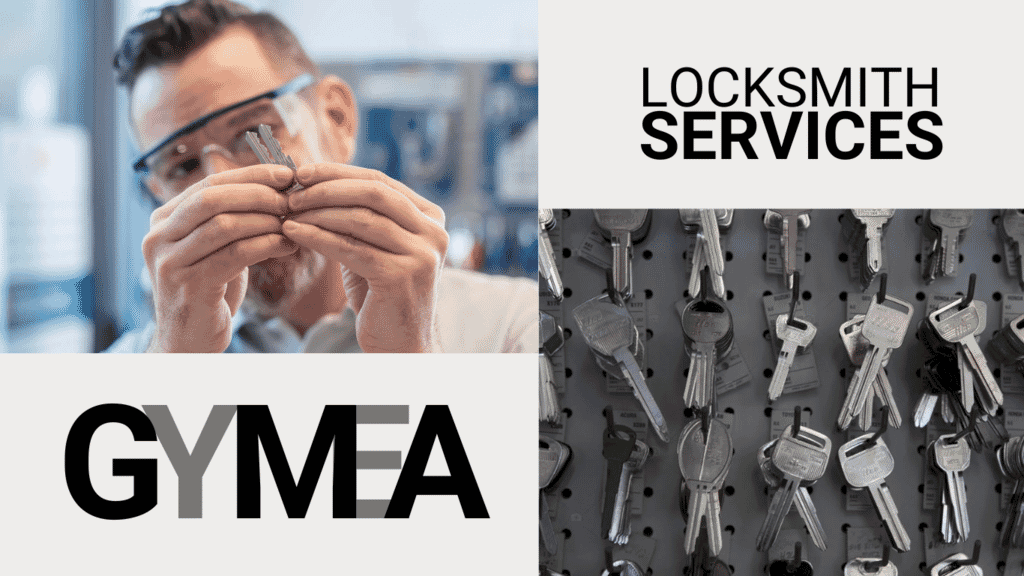 When it comes to ensuring the security and safety of your property, having a trusted locksmith by your side is crucial. Clockwork Locksmiths, the leading locksmith service provider in Gymea, is here to be your reliable partner in all your locksmith needs. With our comprehensive range of services and years of experience, we are dedicated to delivering top-notch locksmith solutions to the Gymea community.
At Clockwork Locksmiths, we offer a wide array of services tailored to meet your specific requirements:
All Types of Keys and Locks Supplied & Fitted: Whether you need new keys or locks for your residential or commercial property, our expert locksmiths have you covered. We supply and install a wide range of high-quality locks to enhance your security.
Highly Experienced in Lock Installation: Our team of highly experienced locksmiths specializes in the professional installation of locks. We ensure precise and secure installation to protect your property effectively.
Expert in Lockouts: If you find yourself locked out of your home, office, or vehicle, don't panic. Our skilled locksmiths are experts in lockouts and can quickly and efficiently help you regain access without causing any damage.
Door Levers, Door Knobs, and Sliding Door Locks: We offer comprehensive solutions for various types of door locks, including door levers, door knobs, and sliding door locks. Our locksmiths are well-versed in handling different lock mechanisms.
Window Locks: Enhance the security of your windows with our high-quality window locks. We provide installation and repair services for a wide range of window locks, ensuring your peace of mind.
Garage Roller Doors and Tilta Door Locks: We specialize in the installation, repair, and maintenance of garage roller doors and tilta door locks. Trust us to keep your garage secure and functioning smoothly.
Deadlocks for Gates & Latches: Ensure the security of your gates and latches with our sturdy deadlocks. We provide professional installation services to safeguard your property effectively.
Screen-Door Security: Protect your home with our screen-door security solutions. We offer installation and repair services to keep your screen doors secure against unwanted intruders.
At Clockwork Locksmiths, we are committed to delivering safe and trusted locksmith solutions in Gymea. Our team of licensed and experienced locksmiths is dedicated to providing exceptional service, utilizing the latest techniques and tools to meet your security needs.
For all your locksmith requirements in Gymea, contact Clockwork Locksmiths today. We are your trusted partner in locksmith solutions, offering reliable, efficient, and secure services. Trust us to keep your property safe and secure.
What Makes Us Trustworthy for Your Locksmith Needs?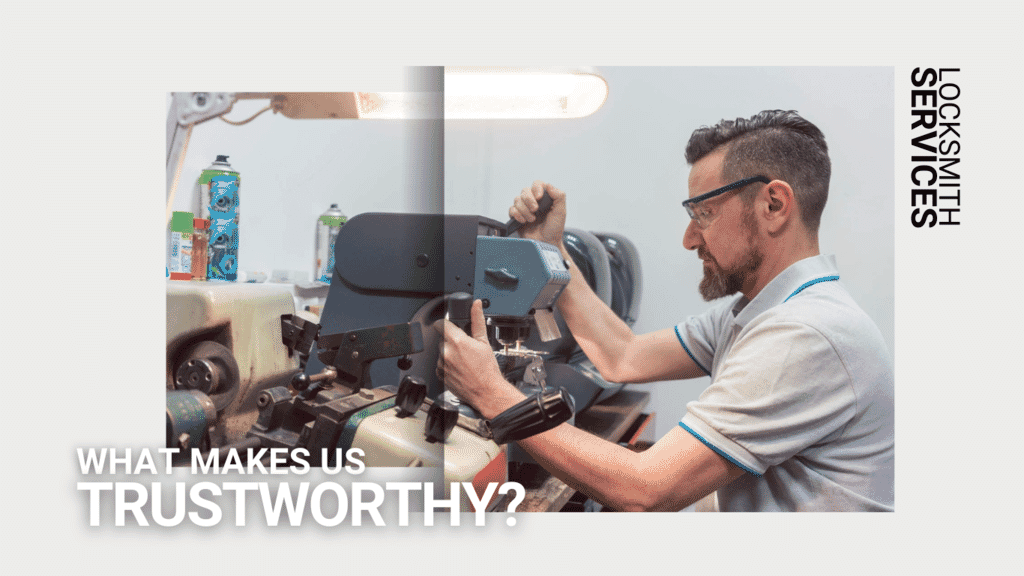 At Clockwork Locksmiths, we offer a range of services that set us apart from the competition. With our commitment to using the latest technology and delivering exceptional customer service, we have become the go-to locksmith service in Gymea. We understand the urgency of locksmith emergencies, which is why we provide emergency services. Our dedicated team is always ready to respond promptly to your calls, ensuring that you receive the assistance you need when you need it most. Whether you're locked out of your home or facing a security concern at your business, our locksmiths in Gymea are here to help.
Our locksmiths are highly trained and experienced, guaranteeing fast, reliable, and efficient service. We take pride in our ability to handle a wide range of locksmith needs, from residential lock repairs and installations to commercial security solutions. With Clockwork Locksmiths, you can trust that your locksmith needs will be met with professionalism and expertise.
Emergency Services: Our locksmiths in Gymea are available round the clock to provide emergency assistance whenever you need it. Whether it's a lockout situation or a security concern, we are just a call away.
Fast, Reliable, and Efficient: We prioritize efficiency and ensure that our locksmiths respond quickly to your requests. You can rely on us to resolve your locksmith issues in a timely manner, without compromising quality.
Fully-Licensed & Insured: Clockwork Locksmiths is a fully licensed and insured locksmith service in Gymea. Our team of professionals adheres to industry standards, giving you peace of mind and assurance of our expertise.
Residential & Commercial Services: We cater to both residential and commercial locksmith needs. From home lock installations to comprehensive security solutions for businesses, we have the expertise to handle diverse requirements.
Full Mobile Locksmith: Our locksmiths operate as a full mobile service, equipped with the necessary tools and equipment to assist you on-site. We come to you, ensuring convenience and efficiency in every service we provide.
Affordable Rates: Clockwork Locksmiths offers competitive and affordable rates for our services in Gymea. We believe in providing fair pricing without compromising on the quality of our work.
When you need prompt and efficient locksmith services in Gymea, contact us at 1800 256 259 or use our convenient Online Form to get in touch. With our commitment to high customer satisfaction, you can trust us to promptly and professionally attend to all your locksmith needs.
Frequently Asked Questions
1. Why should I hire a professional locksmith in Gymea?
Hiring a professional locksmith in Gymea ensures that you receive expert service from a trained and experienced professional. They have the knowledge and tools to handle various locksmith needs efficiently and effectively, providing you with peace of mind.
2. What services does Clockwork Locksmiths offer in Gymea?
Clockwork Locksmiths offers a comprehensive range of locksmith services in Gymea, including emergency lockout assistance, lock installations, lock repairs, key cutting, rekeying, and more. We are dedicated to meeting your residential, commercial, and automotive locksmith needs.
3. Are your locksmiths licensed and insured?
Yes, all our locksmiths at Clockwork Locksmiths are fully licensed, bonded, and insured. You can trust our professionals to deliver reliable and secure locksmith solutions.
4. How quickly can you respond to an emergency lockout situation in Gymea?
At Clockwork Locksmiths, we understand the urgency of emergency lockout situations. We strive to provide prompt service and aim to reach you as quickly as possible. Our team is available 24/7 to assist you in your time of need.
5. Are your locksmith services available for both residential and commercial properties in Gymea?
Absolutely! Clockwork Locksmiths offers locksmith services for both residential and commercial properties in Gymea. Whether you need assistance with home locks, office security systems, or industrial locksmith solutions, our experienced team is ready to help.